In the lead up to Wimbledon I read this great article (below by Brian Mazique on the bleacherreport.com) about the best Grass Court players in history, men and women. It got me thinking, what makes a great grass court player. If you look at the list of players, you would say they almost all have "traditional" grass court styles. But with the changing of the modern game, the balls and the actual grass surface at Wimbledon, it seems any style of game can win at the All England Tennis Club.
It is very interesting to look at the court surface and where the wear & tear is on the court. The left image is from a recent Federer V Nadal final, and the right is from the early 80's. Which court do you prefer?
Wimbledon 2012: Top 12 Grass Court Players in Tennis History
If Roger Federer and/or Serena Williams captures a Wimbledon title this year, where would that place them amongst the greats of the game on grass? After all, Wimbledon titles are the most meaningful barometer for grass success.
As I was constructing this list, those two are the only current players still alive in the tournament that could affect my rankings.
It would be Federer's seventh title at Wimbledon. That would tie him with Pete Sampras for the most ever in the Open era.
Some may argue that Federer is already the best and whatever else he accomplishes on grass is just icing on the cake. For me, I'm into concrete accomplishments.
If Federer wins his seventh Wimbledon—especially considering his age (30) and the fact that Novak Djokovic and Rafael Nadal were in the field—it cements his place at the top.
As for Serena, a win would be her fifth at the All England Club. Her age (30) is also a factor that would make the accomplishment bigger. She would tie sister Venus Williams with five titles.
As of now—which is before the 2012 gentleman and ladies champions are crowned—here are the top 10 grass court players in tennis history.
12. John Newcombe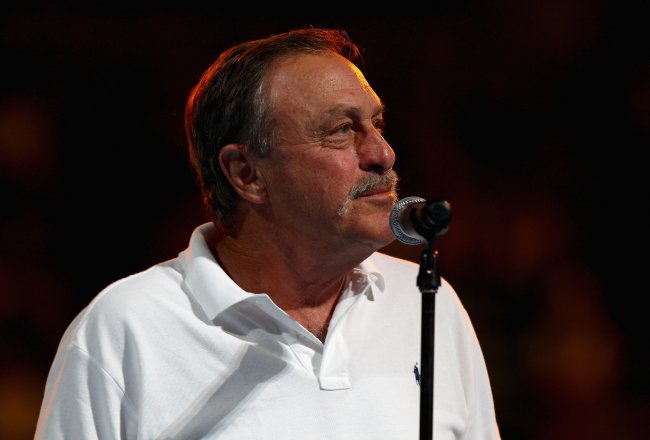 Mark Dadswell/Getty Images
Newcombe captured three Wimbledon titles, and his first came before the Open era. He was the second man to capture a title in both eras.
Newcombe lost only one Wimbledon final in his career. His powerful serve and volley game was perfect for the grass surface.
11. Boris Becker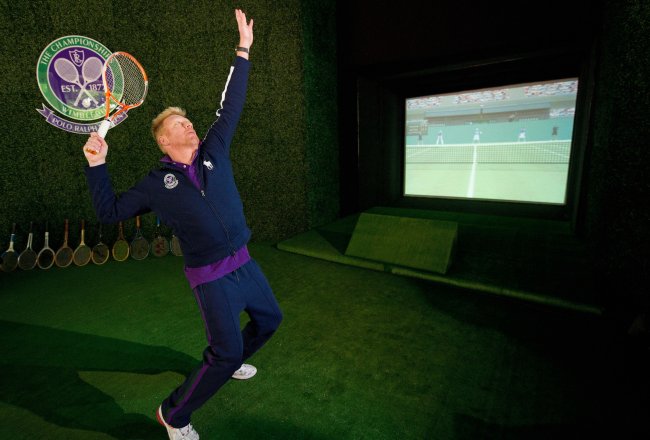 Pool/Getty Images
Another big-time serve and volley player, Becker was the first player I ever enjoyed watching. He was charismatic and his game had a cool factor. He wasn't just style, there was certainly substance there—especially on grass.
Becker won three of the seven Wimbledon finals he appeared in. His wins came in 1985, 1986 and 1989. Remarkably, he made his final appearance in a Wimbledon final in 1995—a full 10 years after he won his first.
10. Serena Williams
Clive Brunskill/Getty Images
Serena is my current personal favorite, irrespective to gender. She has won four Wimbledon titles, and were it not for injuries, she could have won more.
She won in 2002, 2003, 2009 and 2010, but she battled injuries from 2004-2006, and it probably cost her at least one title at Wimbledon.
Winning this year would bump her up a notch or two in my rankings.
9. John McEnroe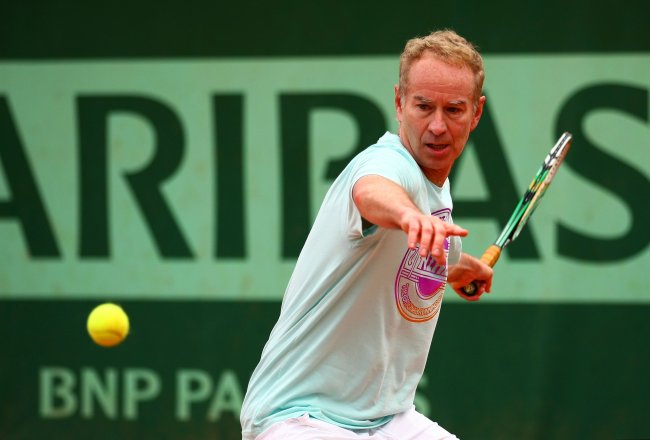 Getty Images/Getty Images
It could be argued that McEnroe should be higher. Were it not for Bjorn Borg, maybe he has more Wimbledon titles. He won three of his five Wimbledon appearances. But why is he ahead of Becker and Serena?
I contend that his competition was stiffer during the late 70s and early 80s, and that deserves some respect.
8. Venus Williams
Paul Gilham/Getty Images
Venus doesn't really best Serena overall, but on grass she is the best woman of her era. She won five Wimbledon titles, and she came up short in the finals three times.
In all three of those finals she fell to Serena. This is just a reminder as to how much the Williams sisters dominated during the 2000s.
7. Rod Laver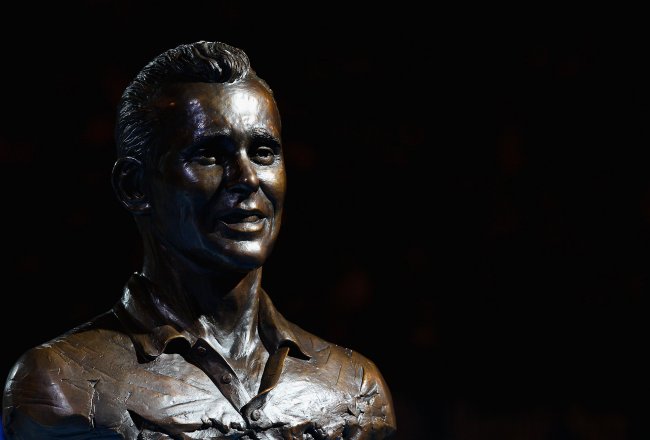 Mark Kolbe/Getty Images
Laver was the first man to win Wimbledon before and during the Open era. Laver won back-to-back Wimbledon titles in 1968 and 1969.
This was a truly remarkable feat considering he had won his previous two titles in 1961 and 1962.
6. Billie Jean King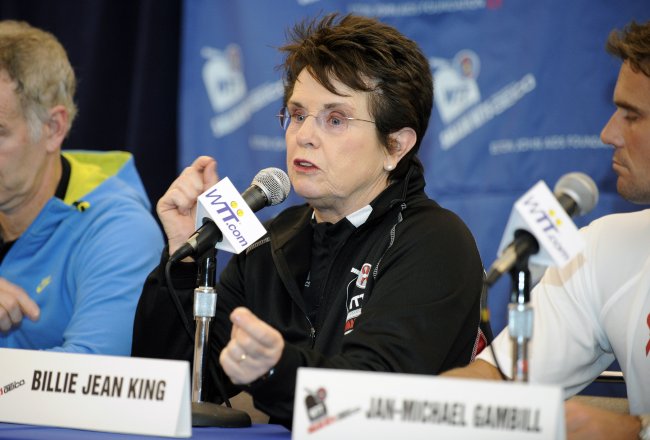 Jason Miller/Getty Images
BJK was one of the most dominant grass players in the 1960s and 1970s. She won six Wimbledon titles and she appeared in nine finals. The case could easily be made that she deserved to be higher.
But I place her here because I believe she dominated at a time where there wasn't a ton of parity in the women's game.
Still, her accomplishments are amazing.
5. Roger Federer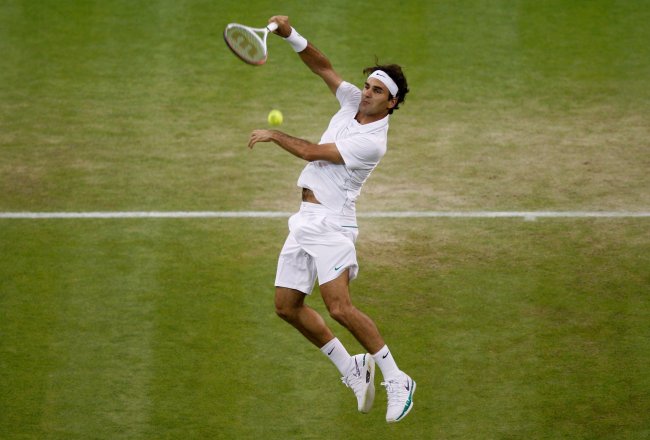 Paul Gilham/Getty Images
Fed has won six Wimbledon titles and lost only one time that he's advanced as far as the final. In 2008, he lost to Rafael Nadal—and Nadal has routinely be the thorn in his side.
With Rafa out of the picture already, Federer has a good shot at adding number seven this year.
4. Bjorn Borg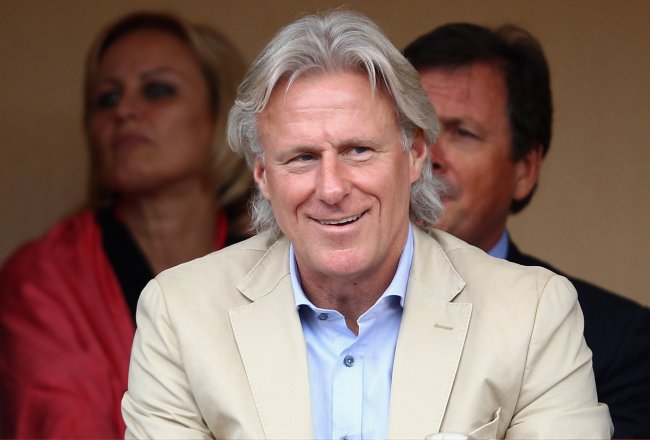 Julian Finney/Getty Images
Borg retired early and that robbed him of many singles titles. Some of those undoubtedly would have come on grass. Borg won five-in-a-row from 1976-1980 and he was easily the best player in the world.
Why is he ahead of Federer and BJK?
Because I truly believe that he would have added at least two more titles had he not retired in 1983.
3. Steffi Graf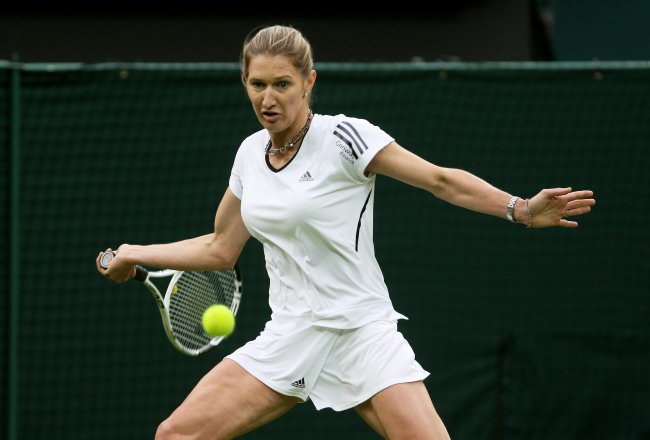 Hamish Blair/Getty Images
Steffi was so dominant from the late 80s and through the 90s that she was almost unbeatable in a Wimbledon final. She won seven Wimbledon titles and lost in two finals.
They were her first and her last appearances in a Wimbledon final.
Graf was the most dominant female player in the 1990s.
2. Pete Sampras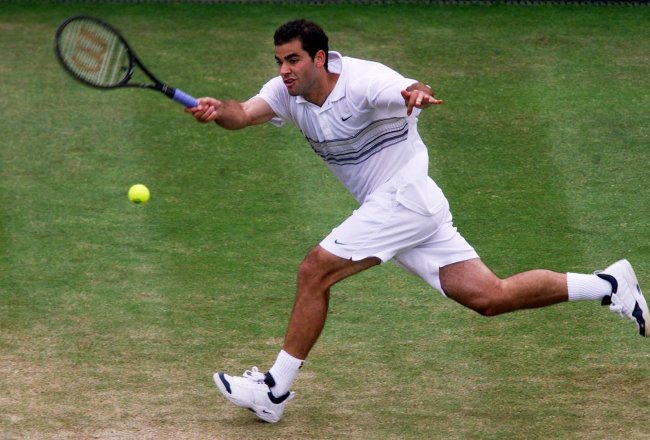 Gary M. Prior/Getty Images
I almost made him No. 1. Sampras won seven Wimbledon titles—he never lost any time he reached the final match. Sampras at Wimbledon in the 1990s was as automatic as anything in sports can be.
Once he started his run in 1993, the only year in the 1990s Sampras didn't win Wimbledon was in 1996. His run in the 1990s was as dominating a stint as any man has had in the Open era.
1. Martina Navratilova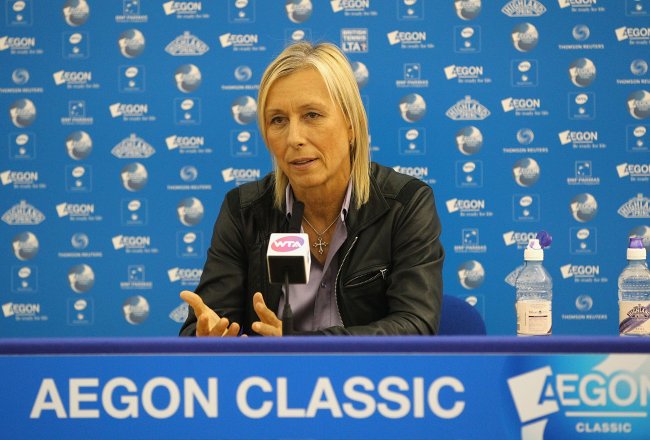 Matthew Lewis/Getty Images
Navratilova is simply the most dominating player in the history of the sport, and that dominance was on full display on grass.
Martina won nine Wimbledon titles and played in a ridiculous 12 finals.
She was the most intimidating and awesome grass player in history.